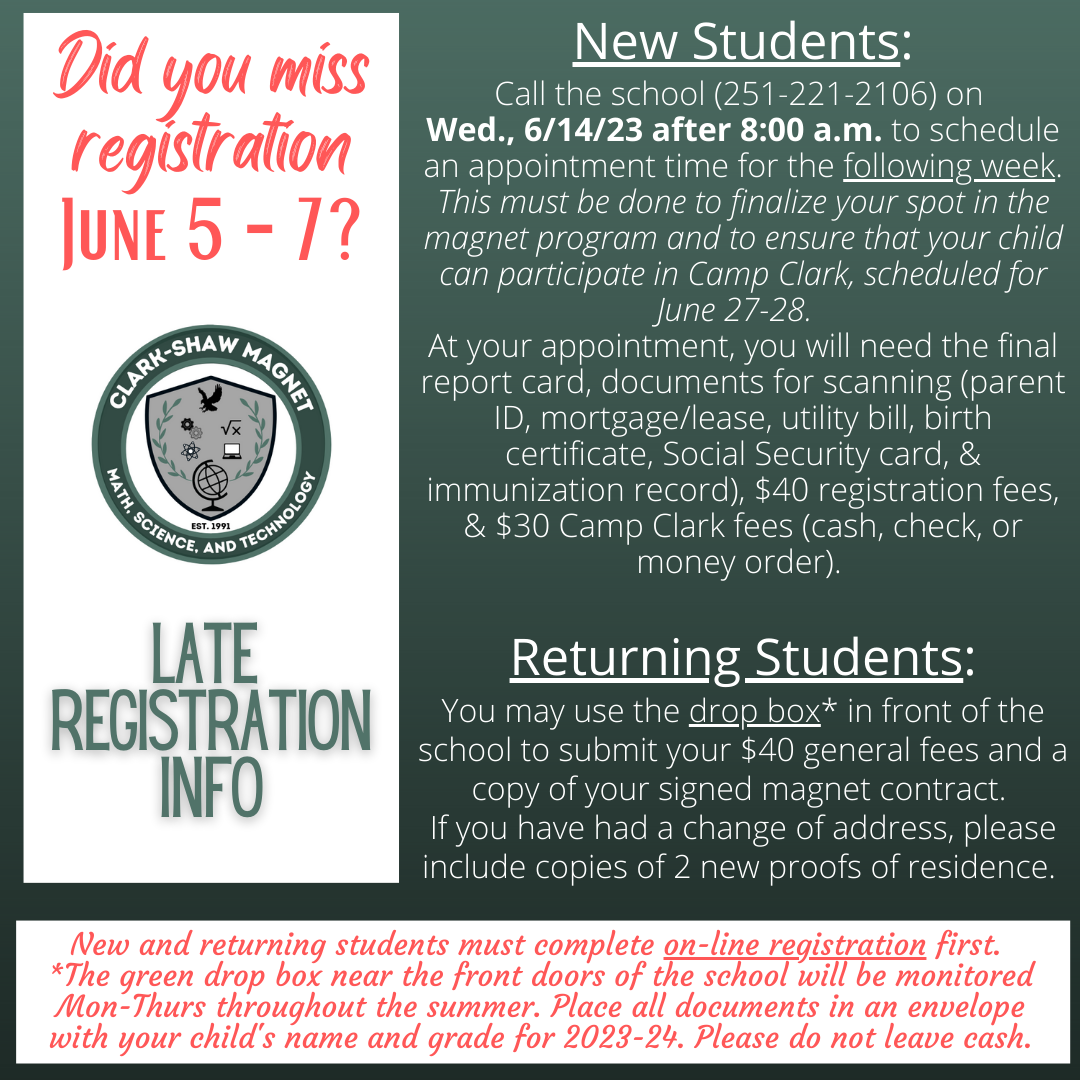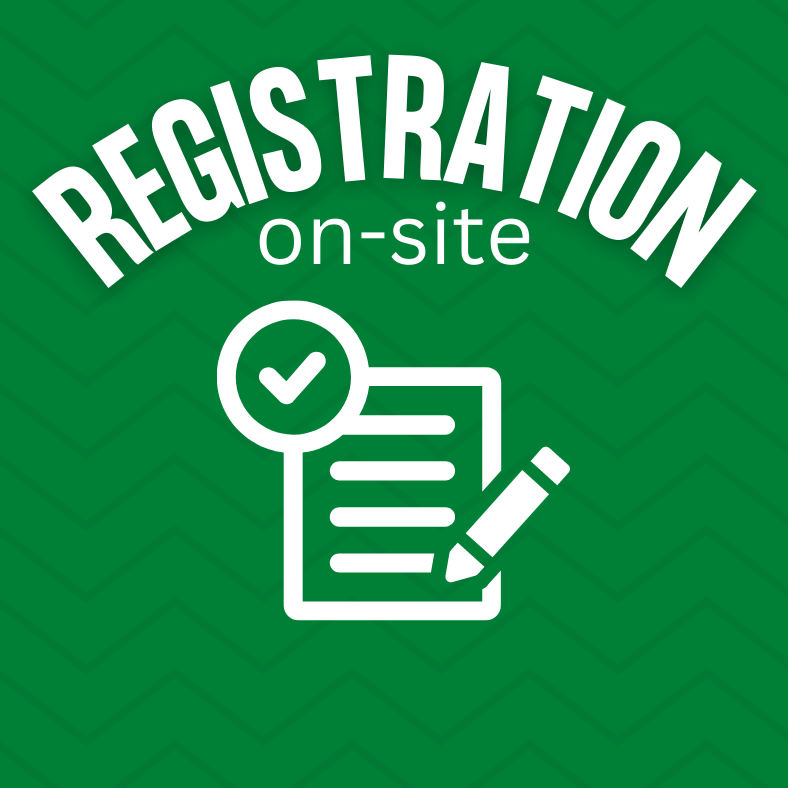 On-site registration will be held at Clark-Shaw on Monday, June 5, 2023 through Wednesday, June 7, 2023.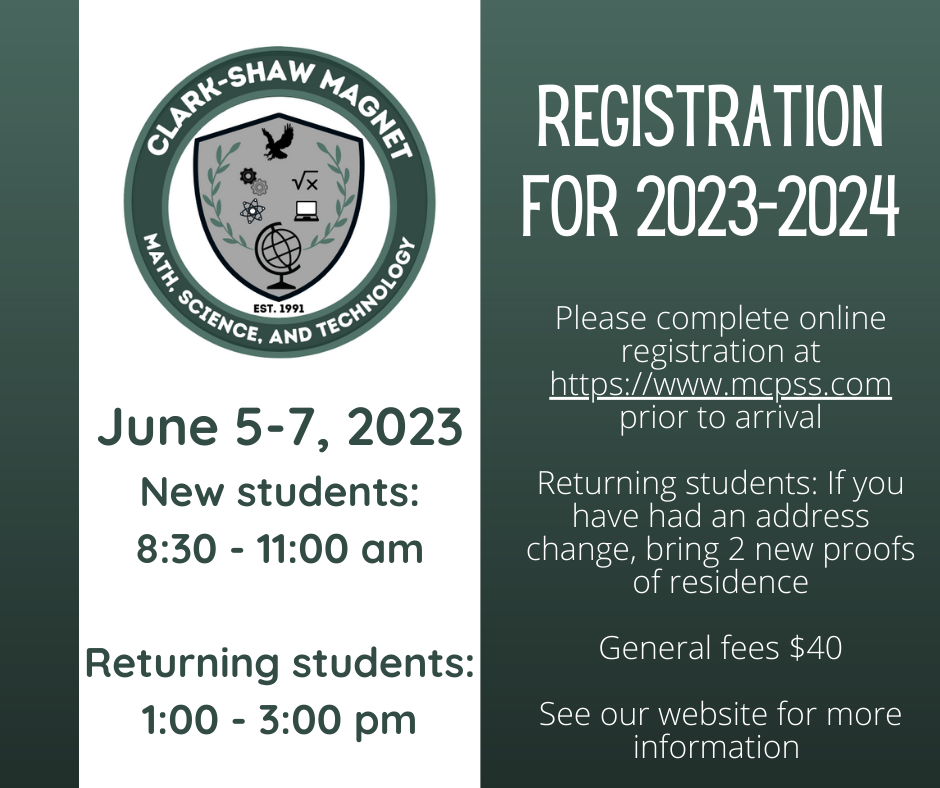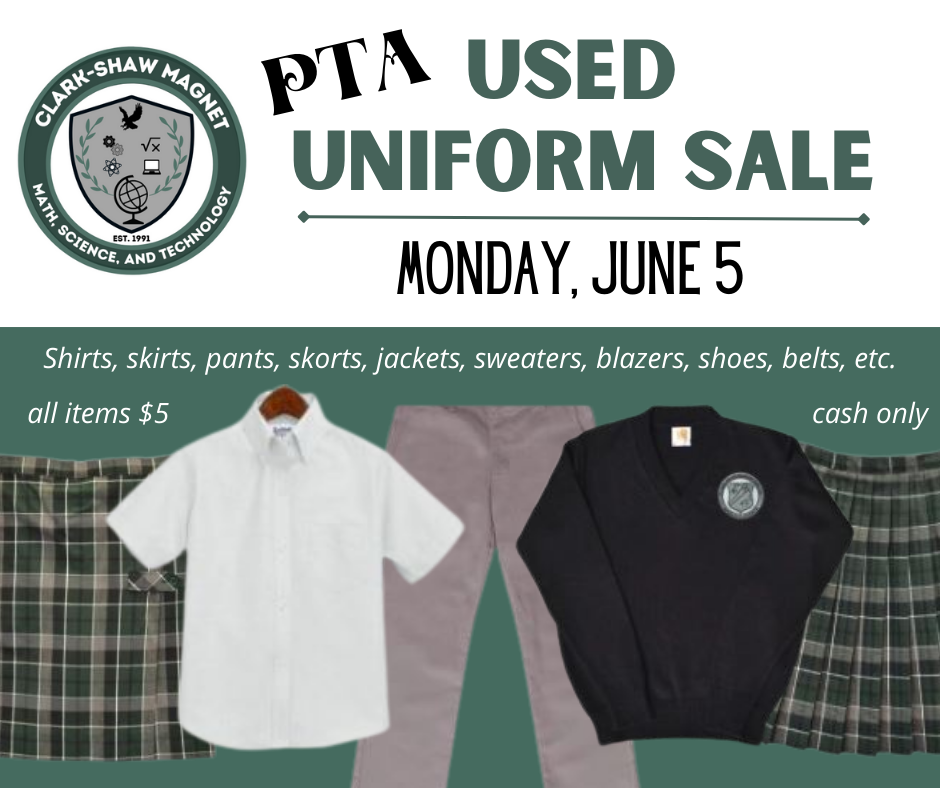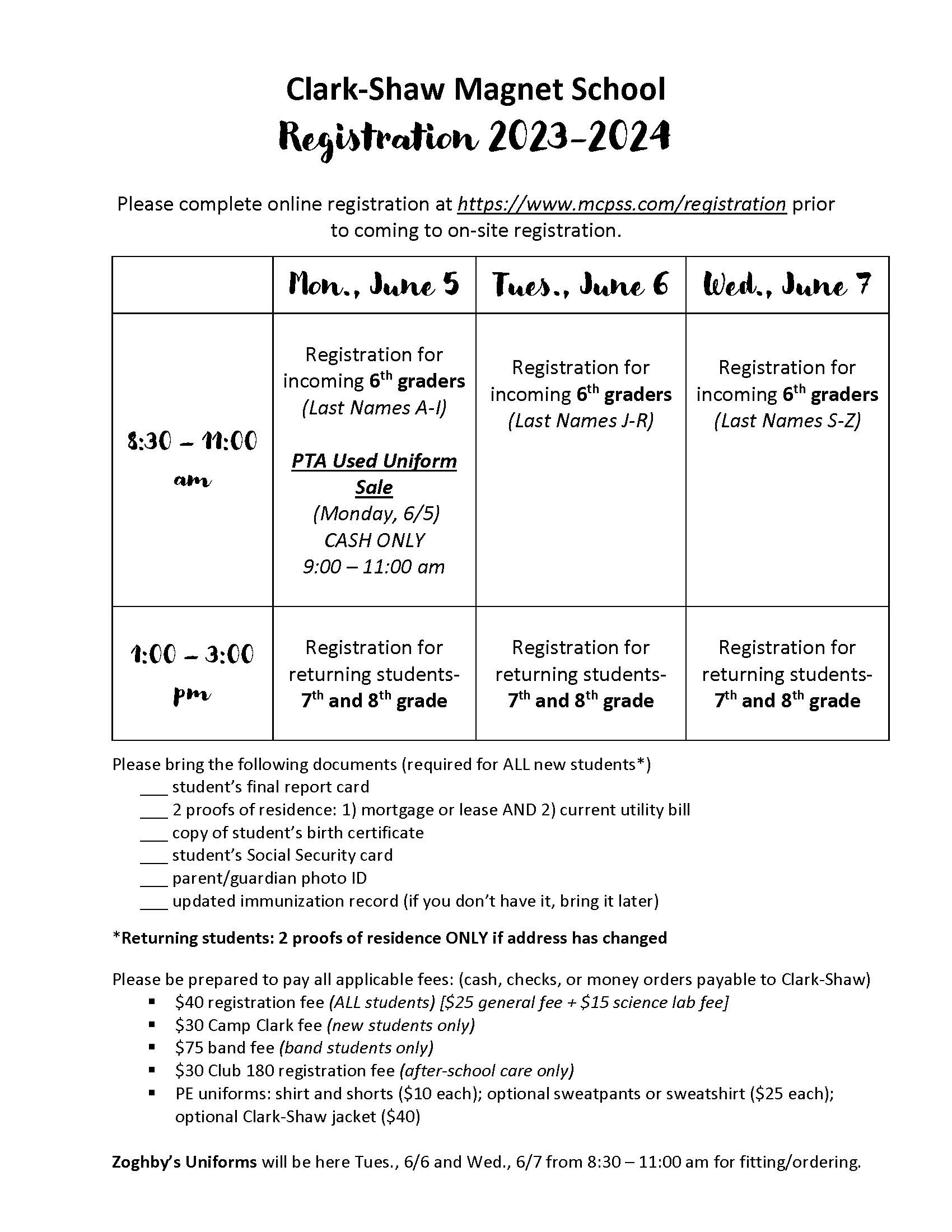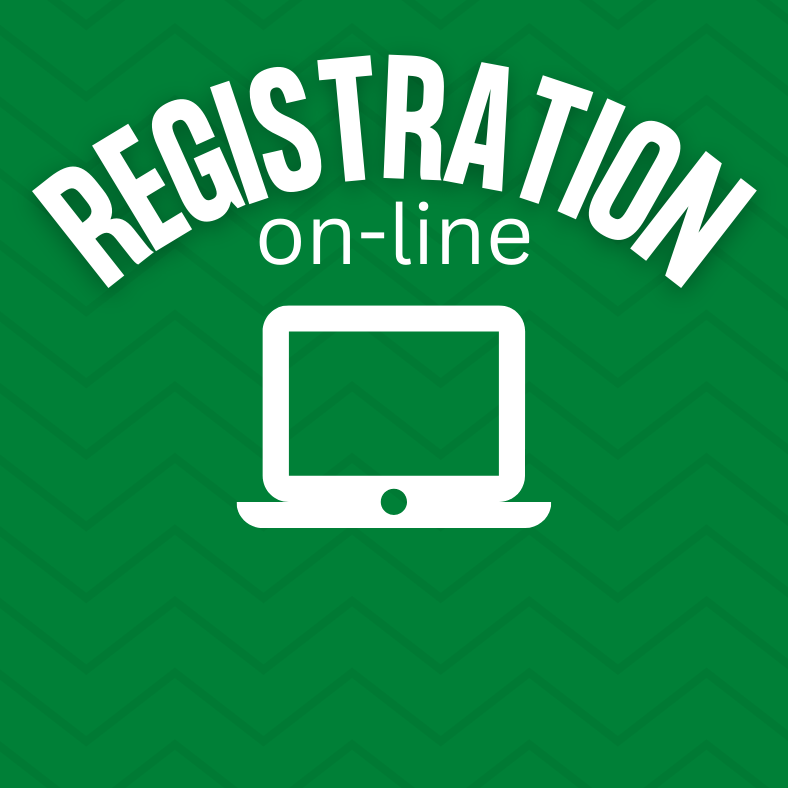 All students who are planning on attending a school in the Mobile County Public Schools System (MCPSS) must pre-register online. To register, please go to this website:[LINK].
Please note that your MCPSS username is the email address of the enrolling parent/guardian. Your password is the oldest active student's birth date.
Thank you for completing this process BEFORE on-site registration.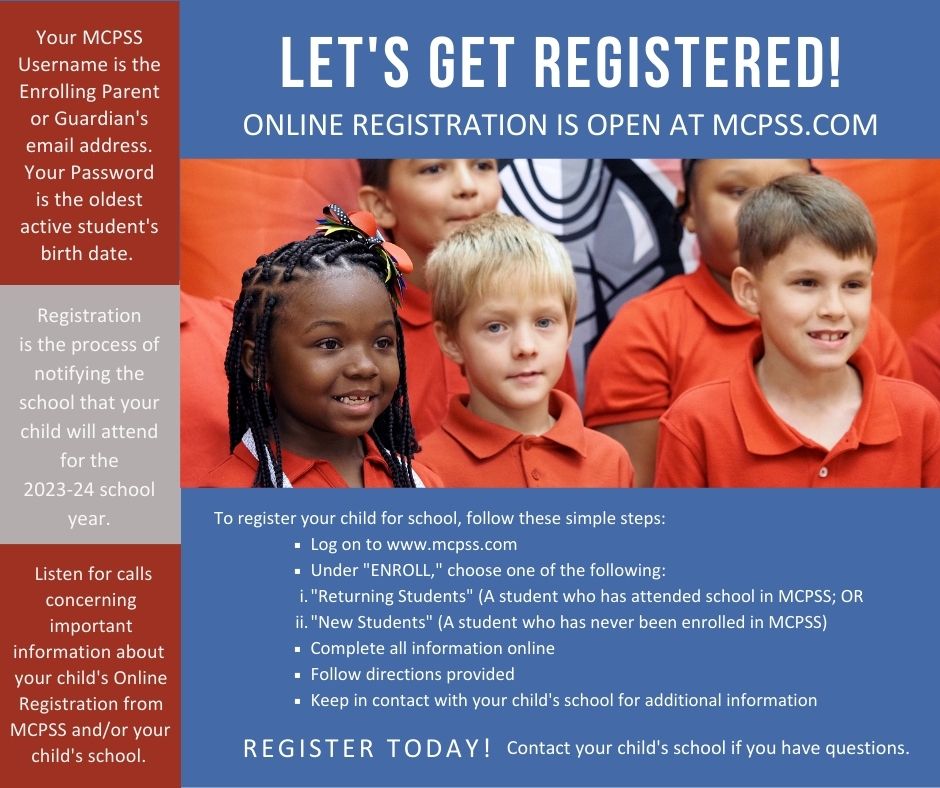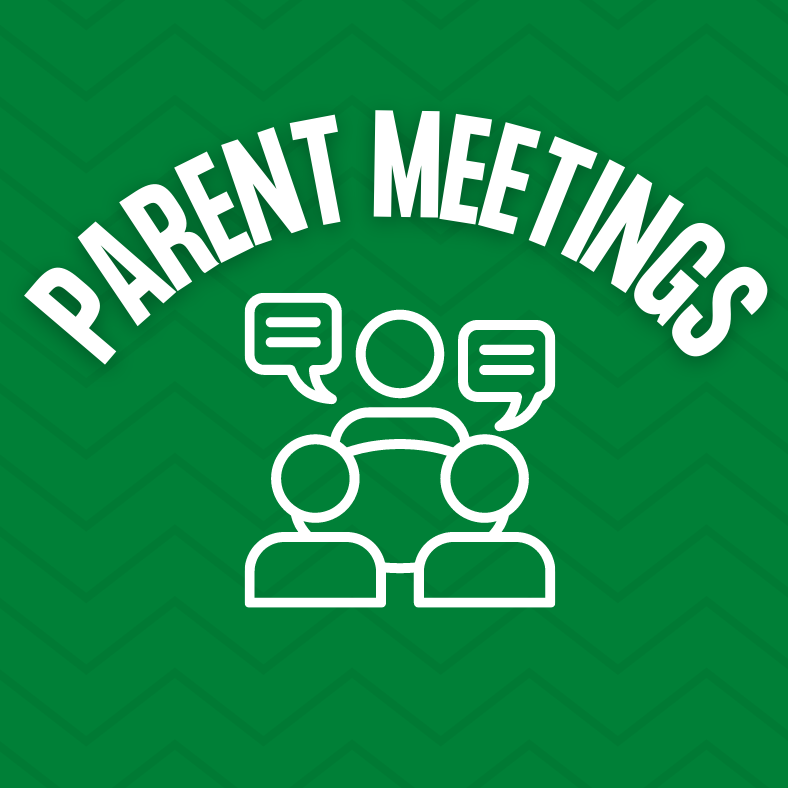 Parent Meetings (for New Students in 2023-2024)
Parents of all NEW students for 2023-2024: Please make plans to attend one of the required Parent Meetings during the week of April 24th (see dates below). This is not required if your student is returning to Clark-Shaw.