High School/Signature Academy Information
Attention all 8th grade students and parents!
Mobile County Public Schools allows students and parents school choice. The district has 12 comprehensive high schools that are wall to wall academy schools, meaning all 10th-12th graders are associated with a career academy. We understand this may be overwhelming to parents and students when trying to select a high school, which is why we host the Signature Academy Showcase as the "one stop shop" for parents and students of 7th and 8th graders. Parents and students can meet with representatives and students from each school, as well as, representatives from the Career Tech Centers, Augusta Evans, Student Services, Athletics, and Special Education to name a few. Feel free to drop in and have your questions answered regarding your student transitioning into high school. Applications for all signature academies open January 10 and close February 2, 2023.
For more information, visit the signature academy website at https://www.academiesofmobile.com.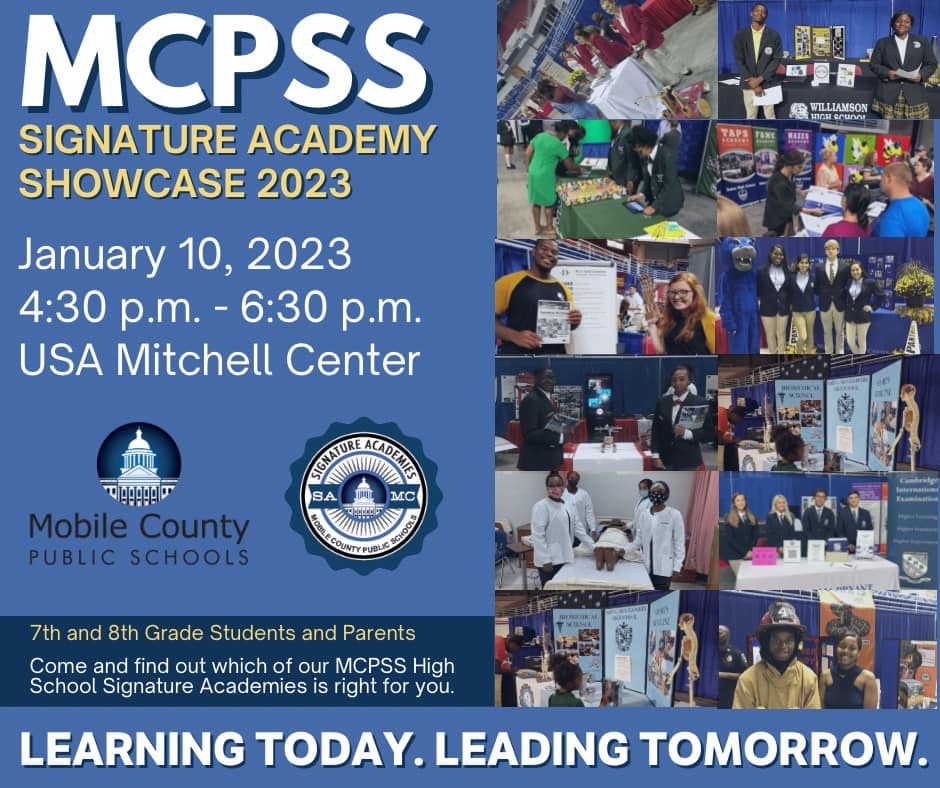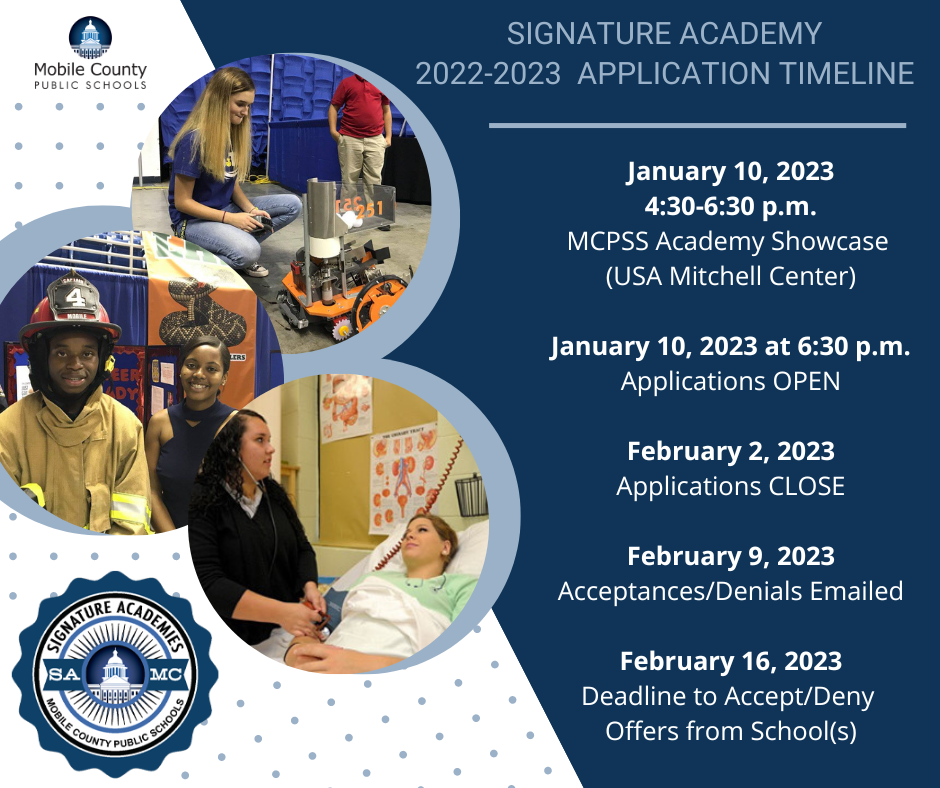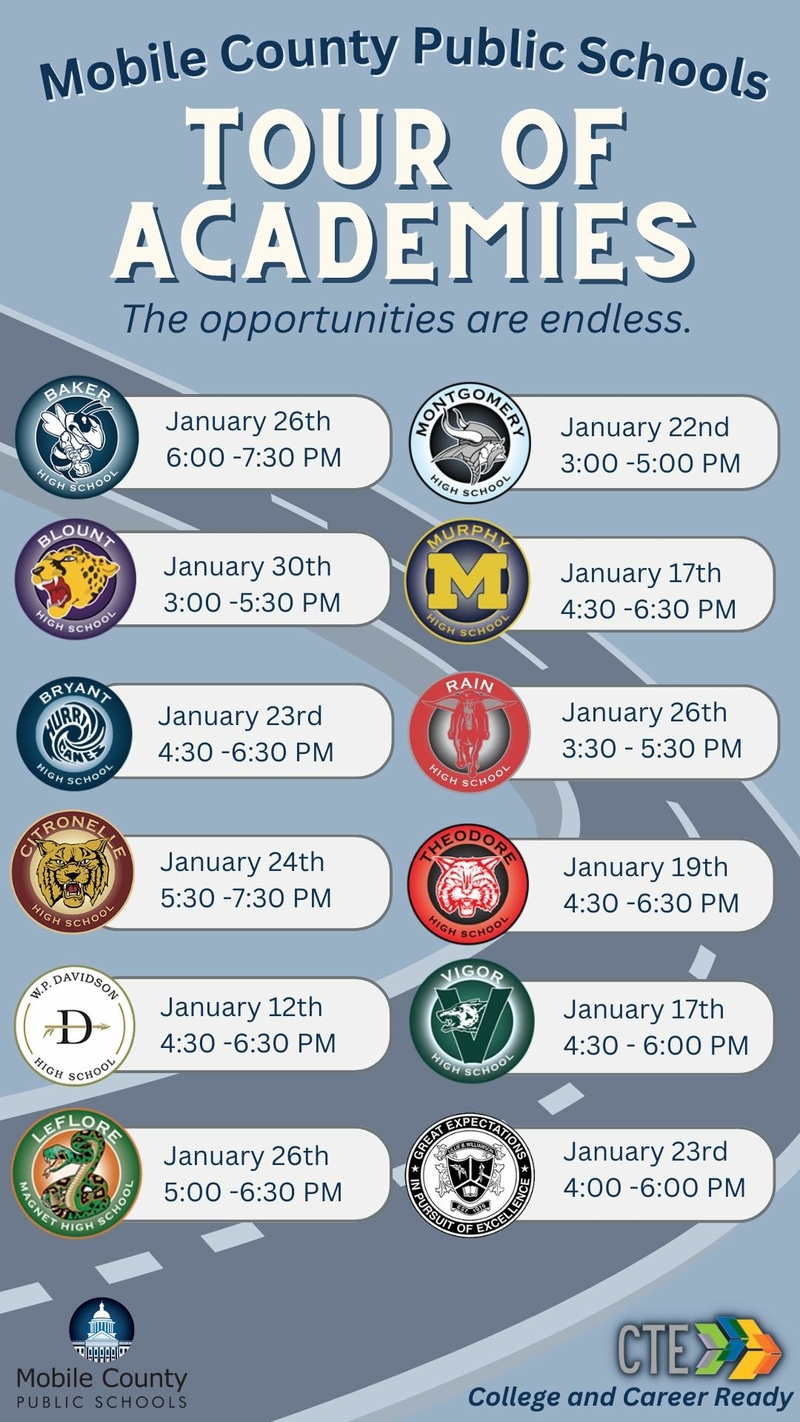 Signature Academy events/information from various high schools: